How To Migrate From WordPress.Com To WordPress.Org
In today's blog post, I would like to show you how to migrate your blog from WordPress.com (the free platform) to WordPress.org (your self-hosted domain). I have made a video that explains everything in detail, and I have also written the tutorial using screenshots if you prefer to read it instead.
Watch the video below!
Before we get into his migration, I would like to explain the difference between WordPress.com and WordPress.org.
WordPress.com is the free WordPress platform where you can create a free site (like blogger for Google). You don't have to pay any hosting or domain name, but you always have the WordPress branding there.
So for example, in this example, as you can see below, the URL I have in this site is: esljoint.wordpress.com.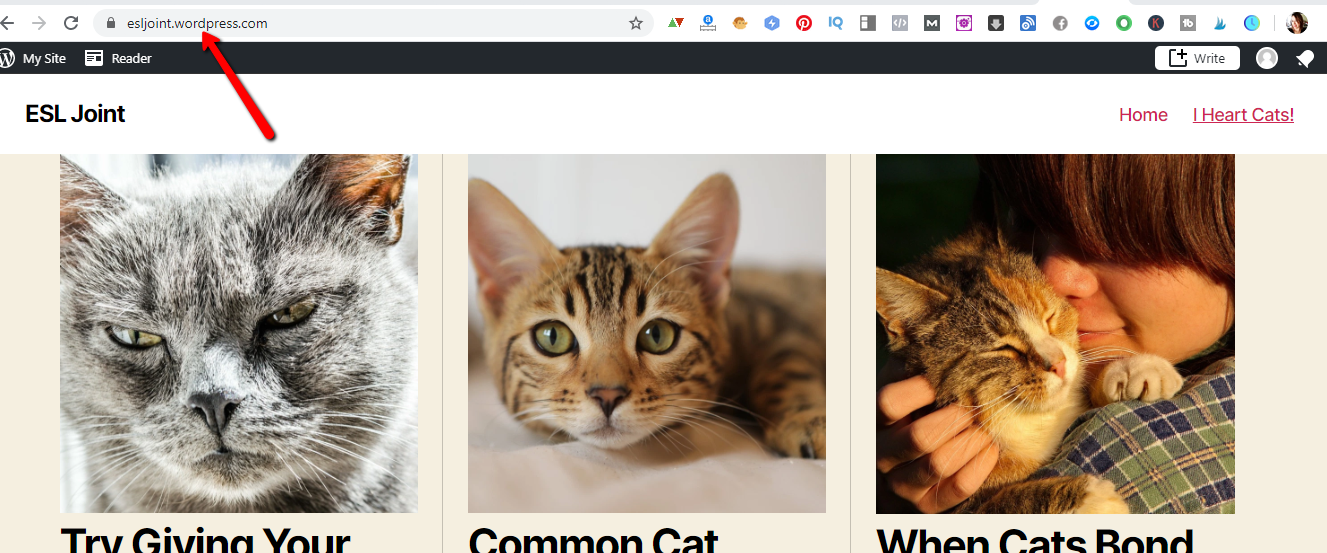 This is just a dummy site that I've just created with some dummy articles for the purpose of this tutorial. Having the .wordpress.com in the URL means that this is a free site and that it has the WordPress.com branding in it.
The site where I want to migrate this to is esljoint.com, which is the self-hosted domain that I am using for this tutorial. As you can see below, there are no posts.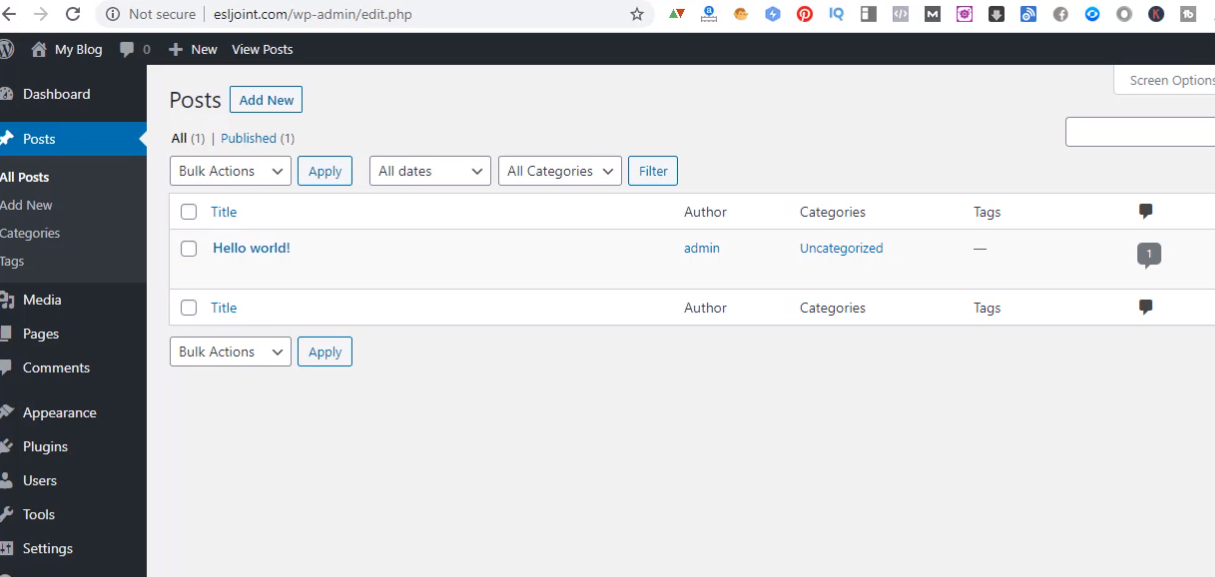 I have just installed WordPress here. So we are going to migrate the free site into our self hosted domain and hosting here.
So this is the free site that we have and I've only added here about six blog posts about cats.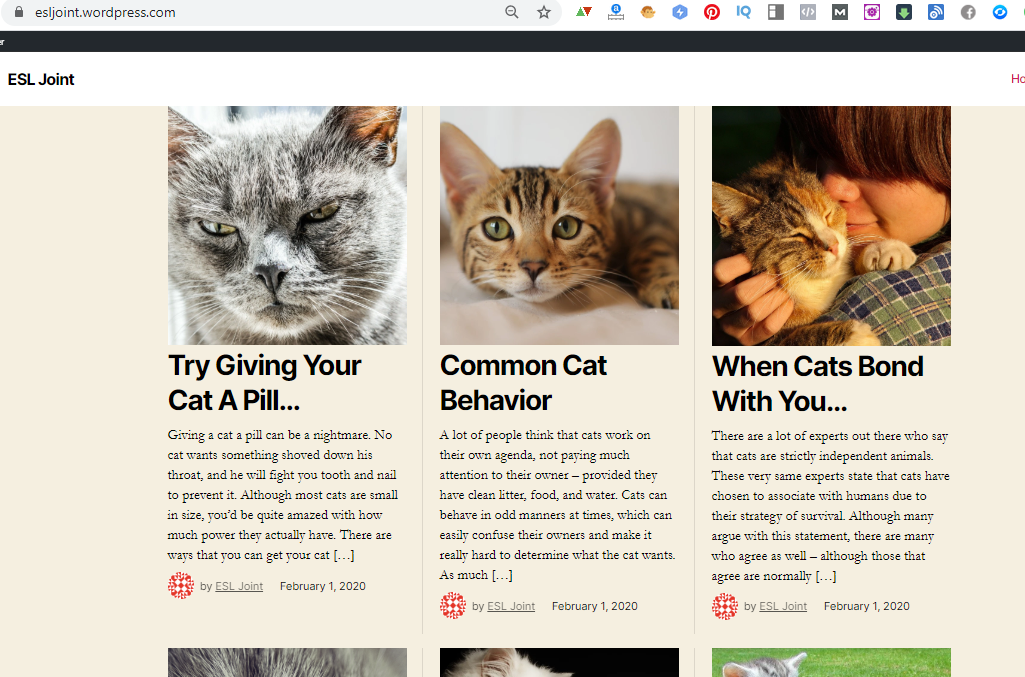 Now let's go to the back office of this.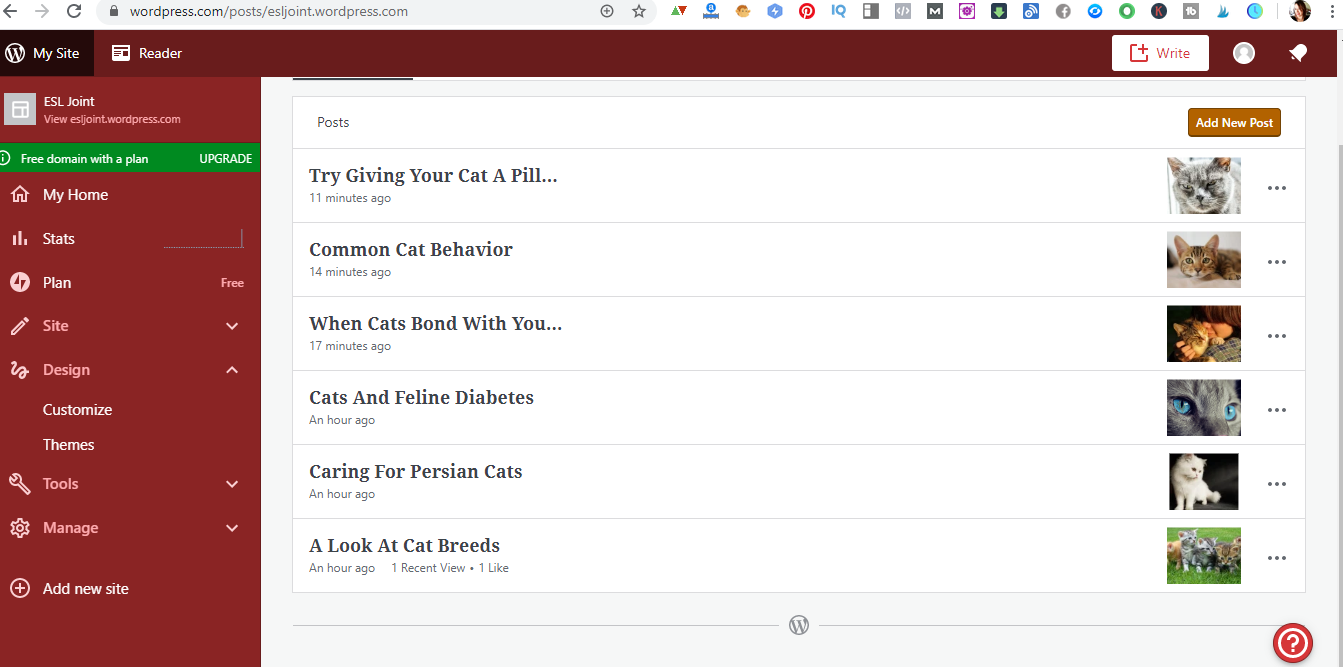 So this is the back office of wordpress.com which is your free platform. Once there, we go to "tools" and click on it.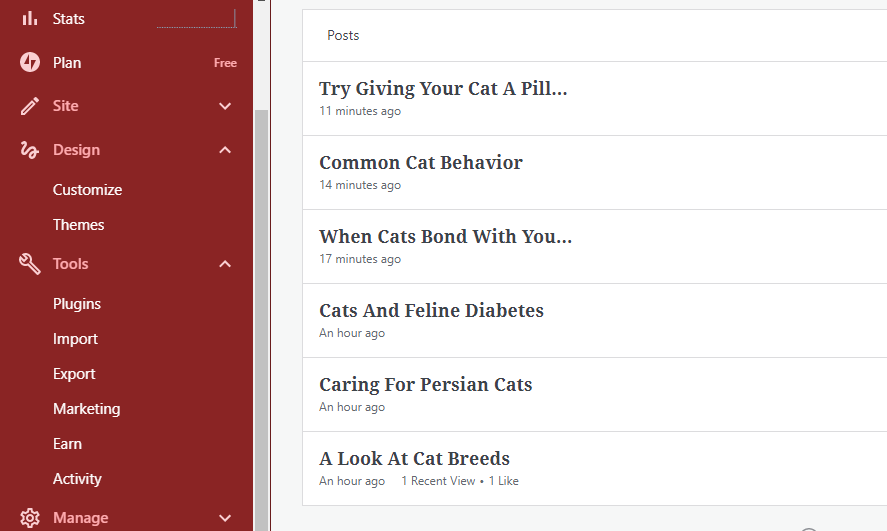 Once we click on tools, you see a drop down menu here and then you just click on "export".

Once we click on "export", we need to click on "export all".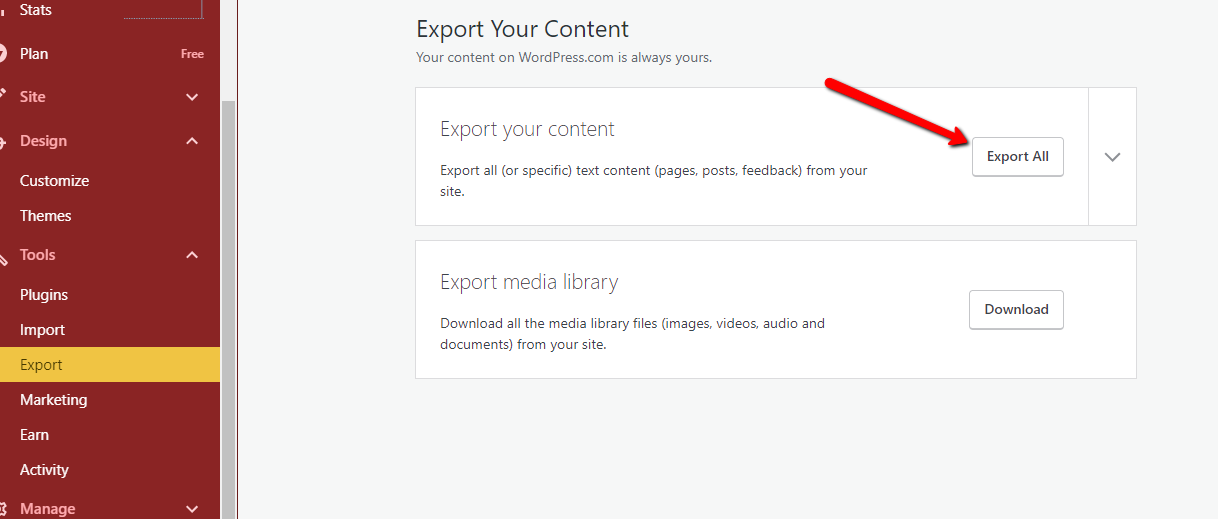 Then it's going to start exporting all our files. Once it's done, you will see this message: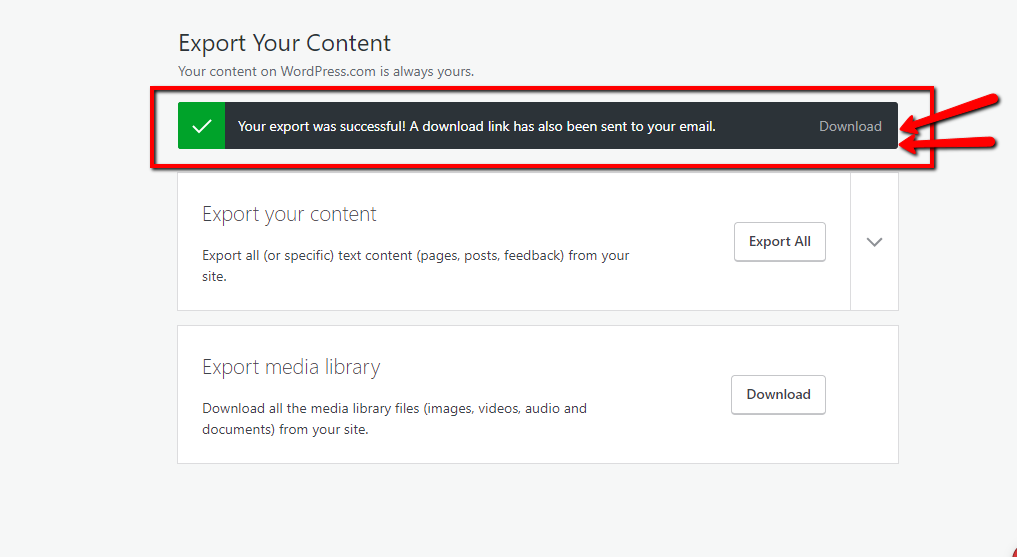 Then you need to click on "download" then save it in a folder on your computer. Once you click on the download button, the file that you will download is going to be compressed. So it's going to be a .zip or .rar or whatever compressing software you are using. Then you will have to extract it later.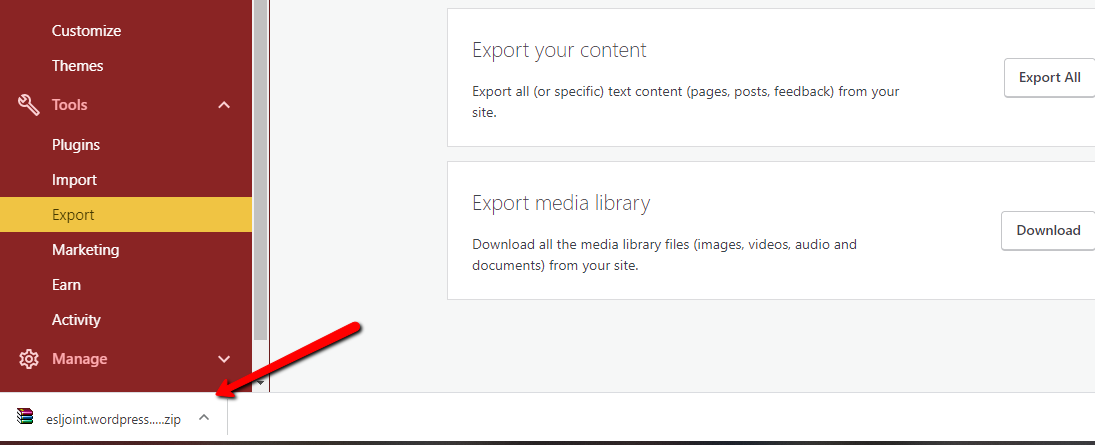 Once you extract it, it should be a .xml file. That is the file that we will use to import to your self-hosted WordPress site.

Once we have extracted the document we are going back to our WordPress.org self hosted site. And then once we go there to the admin area, we are going down to tools right here and click on tools.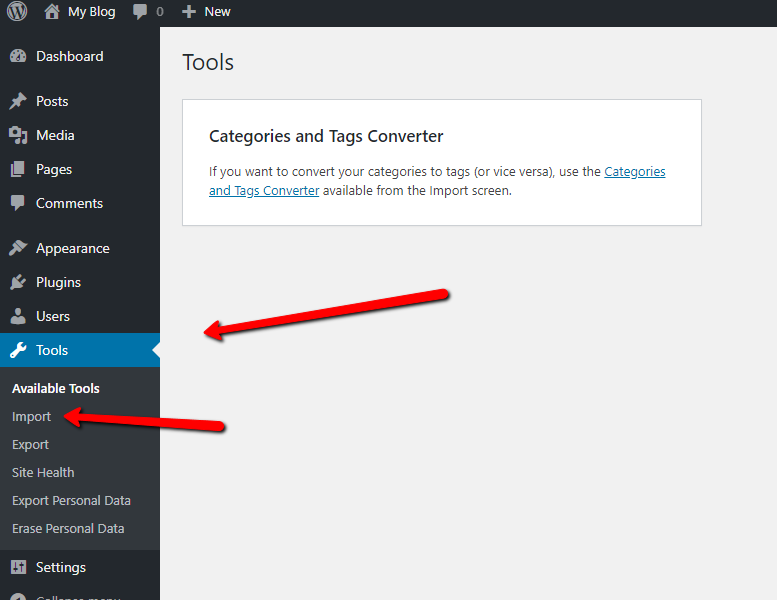 Once we click on tools, we are going to click on import.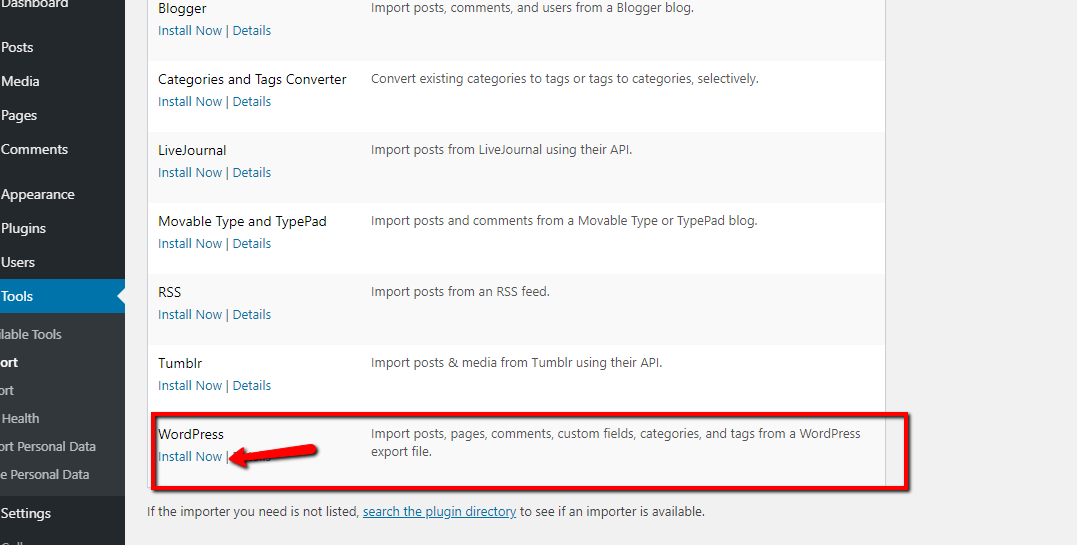 Now since this is a website that I have just installed WordPress in, we don't have the plugin that we can use to actually import XML data or any kind of other imports. And since we are importing from WordPress, we are going to install a plugin that will help us do that. So let's go ahead and install this now.
After it's done installing, we're going to click on run importer:

On the next page, we will need to click on "choose file" and we need to locate our .xml file to import it:


Once we do that, we click on "upload and import".

Once you're here you can either change your author or create a new one or create another user. It doesn't matter. It is entirely up to you and you definitely want to check the download and import file attachments and then you click on submit.

Now let's have a look at our blog posts: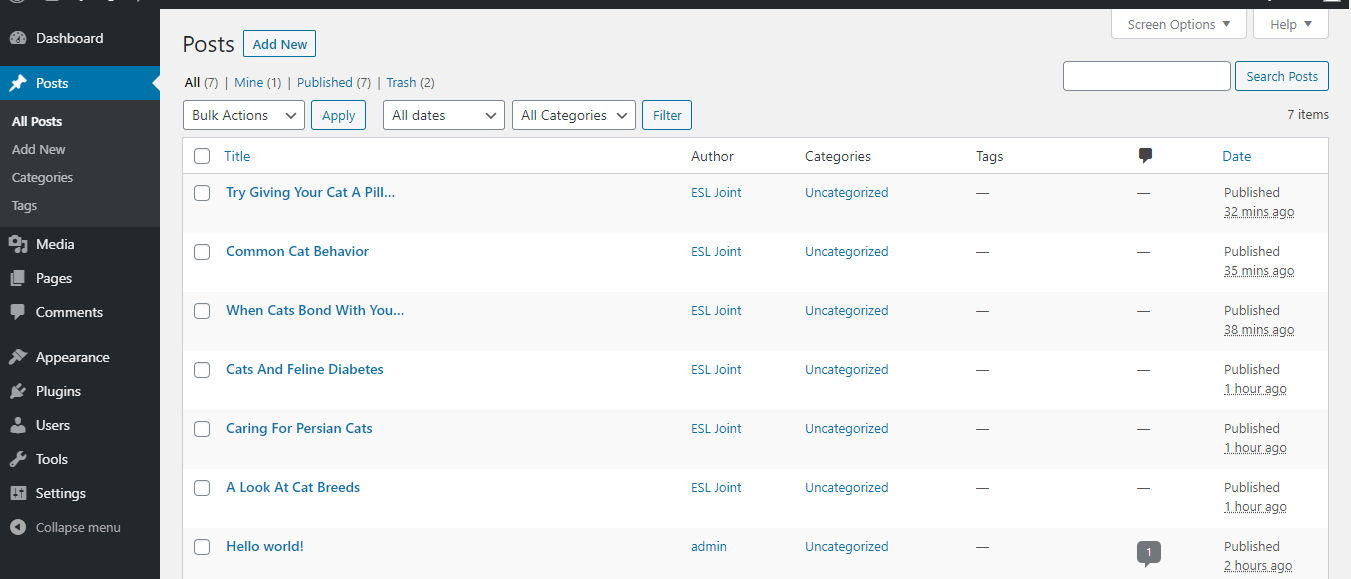 As you can see, all the blog posts have been imported.
Once you are done with all the steps above, it is up to you to play with your WordPress themes and add any plugins that you like in order to customize the design of your new WordPress self-hosted site.
This is basically how you migrate from a free WordPress.com site into your self-hosted WordPress blog. If you have any questions about this tutorial, please don't hesitate to leave me a comment below here. I would love to hear from you!
Happy blogging!
[image credits go to Pixabay.com]