How To Monetize Your Blog
How to monetize your blog? So, you have finally started your blog, created some quality content and started getting some consistent traffic. Now you are thinking about how you can make money with your blog.
Before we go any further, I just would like to mention something. Building your list and your loyal subscribers are going to eventually be your number source of income. So before you even think about starting to drive traffic to your blog, you need to make sure that you have lead magnets all over your blog. You should put an opt-in box wherever you can around your blog and, in some cases, even within your content.
With that said, today's blog post is not about list building or email marketing. It will focus mainly on blog monetization techniques and how you can make money from your traffic.
So, how to monetize your blog? What can you sell or do in order to make money with your blog? What are the things you need to add to your blog that will make you money.
There are a lot of ways to monetize your blog, but I will cover 4 very effective ways that can be profitable for you, depending on the amount of traffic that you drive. So let's get started:
How to Monetize Your Blog With Affiliate Marketing:
Affiliate marketing is by far the easiest and one of the most profitable ways to monetize your blog. Why affiliate marketing? Affiliate marketing is great because it allows you to make money without having to create your own products or funnels. You basically just pick an offer you want to promote, you drive quality traffic to it, and when people buy that product or service you are recommending, you make a commission. 
Affiliate marketing is how most bloggers get started. I am an affiliate marketer myself, and have been for years. Although I have launched a couple of products in the past, affiliate marketing remains my biggest source of online income until today. I love affiliate marketing because it allows me to make easy commissions, as long as I offer value to my readers and subscribers.
One very important thing to keep in mind is that, when you recommend products or services to your audience, it is always a good idea to have that product yourself, or to be a user. People will trust you more if they see that you are actually using that product instead of just promoting something you don't know much about. 
How to find good affiliate networks:
All affiliate networks weren't created equal obviously. However, there are a few that I have been using for quite a few years and I have been happy with them so far. If you are just getting started, I would highly recommend these three:
Clickbank is my top favorite affiliate program. I put it first because it's as simple as signing up and choosing offers to promote. With most offers, you don't need to be approved by the vendor. All you need to do is choose an offer, and click on "promote" to get your affiliate link. Just like in the image below.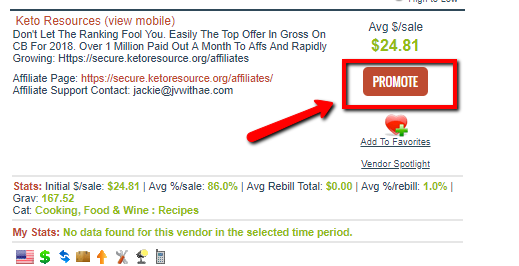 Once you click on "promote" you will get an affiliate link that you will then be able to promote and drive traffic to in order to make commissions.

JVZoo is another great affiliate network. It has offers in many niches, but the IM niche is predominant. With this network however, you always need to be approved by the vendor. When you are new to JVZoo, you obviously don't have a reputation yet, so in most cases, the vendors will put you on delayed commissions. But once you start generating qualified sales, it will be easier for you to get instant commissions.
The advantage of being an established JVZoo affiliate is that once you are approved for a promotion, you get instant commissions in your PayPal account as soon as you make a sale.

WarriorPlus is also a great affiliate network that pays you instant commissions once you have a few sales under your belt and you build a reputation in the network. However, unlike JVZoo, WarriorPlus has only IM related offers. If you are in the IM (internet marketing) or MMO (make money online) niche, then this is a good option for you.
Please keep in mind that there are many crappy products being released every single day on WarriorPlus, so make sure you do your research and even try to buy the product or get a review copy from the vendor to see for yourself if the product is worth it or not.
Unfortunately, with the amount of product creator wannabes today, it has become very hard to find quality IM or MMO offers on the market these days. So just be careful what you promote, because your reputation will depend on that. Always choose products that you trust; otherwise, your audience will not trust you anymore. Just my advice to you.
In most cases, with the above affiliate networks, you will get 2 to 3 digit commissions at most. Once you are an established affiliate marketer, you will want to join different programs that sell high ticket products where you will be able to make between $1,000, $5,000 and even $10,000 commissions with a single sale. If you would like to learn how to make those kind of commissions, click here.

There are also some other reputable affiliate networks that I have heard of, but have never tried myself:
Amazon Affiliates (e-commerce)
How To Monetize Your Blog With CPA Offers:
CPA stands for cost per action. It means that you get paid every time your visitors take a certain action on your affiliate link. It could be a simple single opt-in, filling a long form or even a sale. CPA marketing can be very profitable if you know how to promote your offers right. In fact some offers offer really high commissions in return for very little information.
The great thing about CPA marketing is that you can find offers in pretty much any niche you could imagine. Just like affiliate networks, there are tons of CPA networks that you could choose from.
Here are some very reputable CPA networks I can recommend: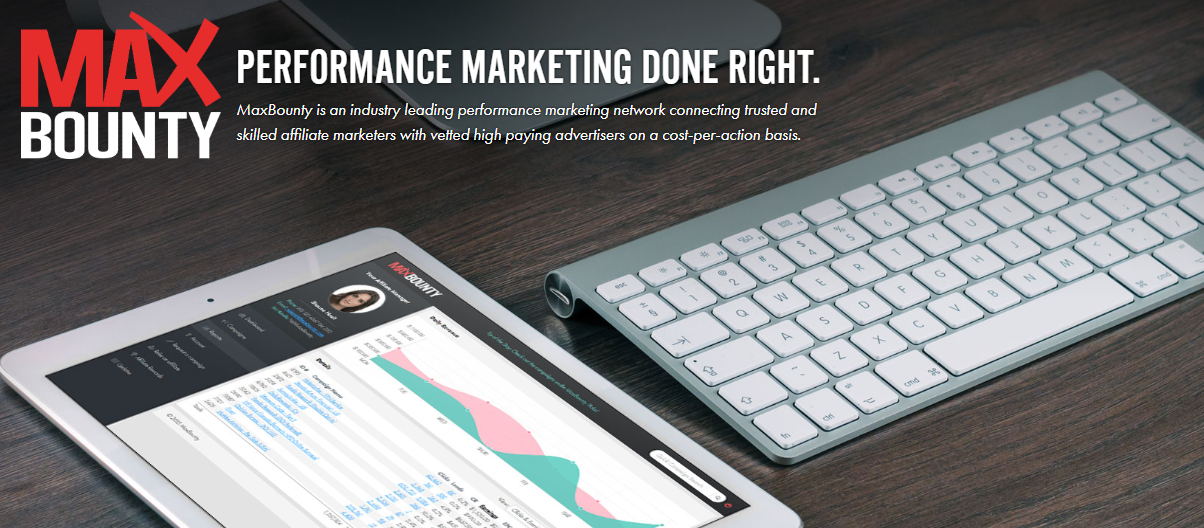 Maxbounty has been my favorite CPA network for many years. I love the variety of offers they have and the fact that they pay weekly once you get your first payment.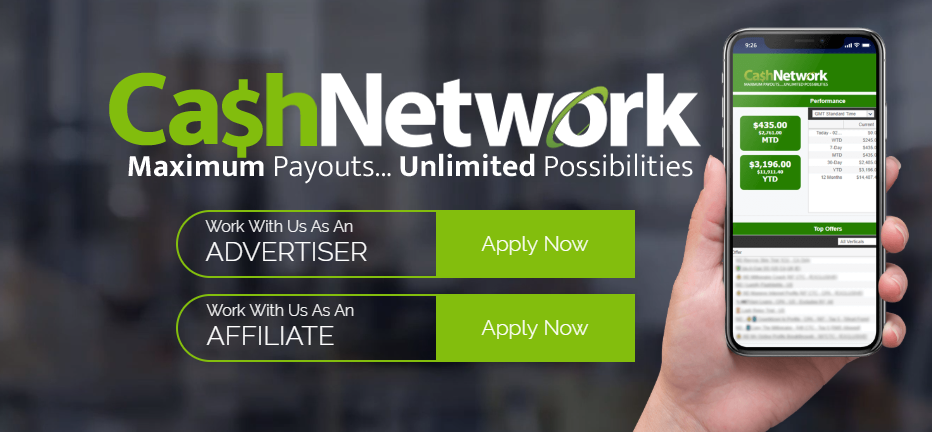 Cash Network also has a great selection of offers and they have a lot of biz opp offers too if you are in the IM/MMO niche.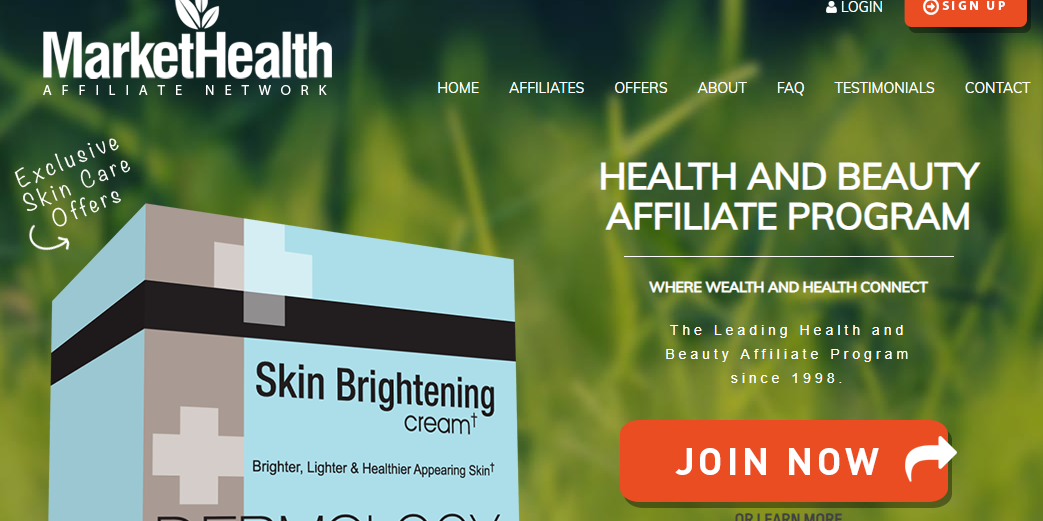 Market Health has mainly health related offers, so if you are in the beauty, wellness, weigh loss etc niches, this is a great network to consider.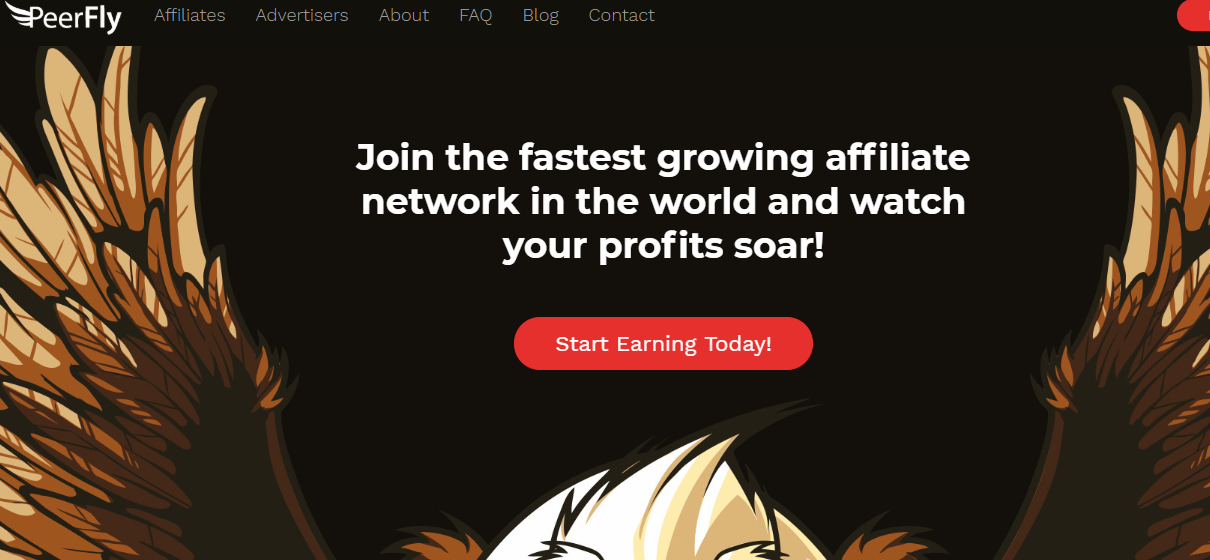 Peerfly is another great CPA network that also has a huge selection of offers to choose from in many verticals.
How To Monetize Your Blog With Native Ads:
What are native ads? 
"Native advertising is a type of advertising, mostly online, that matches the form and function of the platform upon which it appears. In many cases it functions like an advertorial, and manifests as a video, article or editorial." – Source: Wikipedia.
It is basically a type of ads that look like they are part of your blog or website, because they offer content or products that are closely related to your content.
I personally have never used native ads to monetize any of my blogs, but I know people who are making a lot of money with them. In order to be able to make consistent money with native ads, you need to already have a good number of monthly views and high traffic on your blog. So this is a method I would recommend only if you are already established in your blogging journey.
Here are some ad networks that you might want to consider:
Like I said, I have never tried native ads before, but they can be a very profitable way to monetize your blog.
How To Monetize Your Blog With Your Own Product: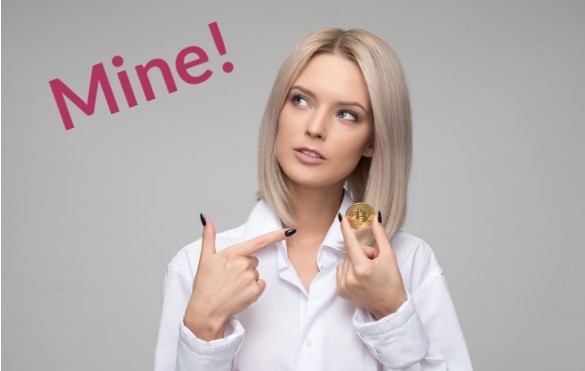 Finally, If you have create your own product or course, it's a great way to use it to monetize your blog. This is obviously an option for fairly advanced bloggers, but it can definitely be a profitable way to monetize your blog. 
With your own product or service though, I highly suggest that you build a list of loyal subscribers that you have already built a relationship with. This will make it much easier to sell to because by the time you create your own product, your audience will have already known, liked and trusted you.
Now don't get me wrong, making money with any of the above methods is always better when you have a list of subscribers. It will always be your biggest source of traffic and income. Never forget that.

I hope you have enjoyed this post on how to monetize your blog. I would love to hear your thoughts on it!